Healthy Drinks for Healthy Kids!
To print tips on healthy drinks, click here:
Think of sugary drinks as treats, not as drinks for every day.
How much sugar is in your drink?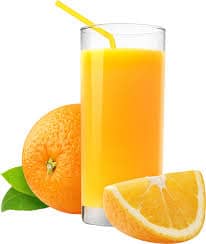 4 teaspoons
of sugar
100% Orange Juice
Size: 8 ounces
22 grams of sugar

5 teaspoons
of sugar
Monster Drink
Size: 16 ounces
27 grams of sugar
6 teaspoons
of sugar
Vitamin Water
Size: 20 ounces
32 grams of sugar
7 teaspoons
of sugar
Gatorade
Size: 20 ounces
34 grams of sugar
7 teaspoons
of sugar
Iced Tea
Size: 16 ounces
36 grams of sugar
8 teaspoons
of sugar
Soda
Size: 12 ounces
39 grams of sugar
14 teaspoons
of sugar
Coolatta
Size: 16 ounces
69 grams of sugar
Soda, juice (even 100% juice!), fruit drinks, sports drinks and energy drinks have more sugar than your body needs and can contribute to cavities and weight gain.
Get a fun water bottle!
Get a fun water bottle for your child to take to school, camp, everywhere!​ Let your child pick one out that s/he likes and will want to use.
Be a role model!
Be a healthy drinks role model for your child.
Make water fun!
Use straws and add ice, lemon, or other fruit slices.
Watch videos on healthy drinks choices
Why should I limit sugary drinks?
What are healthy drink choices?
For more about healthy drink choices, here are a couple of online resources to check out: